Westerham is a tiny suburb in Kent with a population of around 5,000, lying 25 miles to the south of the centre of London. Westerham is a paradise for those who love the outdoors with the River Darent and the North Downs Way running through the town. The nearest train station is at Oxted, 4 miles away with a bus service linking the two. The A25 provides access by road, lying between Junctions 5 and 6 of the M25.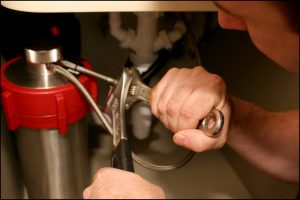 If you live in or near Westerham, you can rely on us to respond quickly and efficiently to all of your plumbing needs. Our reliability and professionalism are what set us apart from the rest.
Working in and around Westerham for 19 years, we have a rock solid reputation for quality work at competitive prices. We leave no stone unturned to ensure our customers are satisfied with our work. One of our most interesting local projects was a boiler installation in Hosey Hill, the boiler was a gravity fed system which was nearly 30 years old!! To say it was inefficient is an understatement! We replaced the boiler with a new, super-efficient combi boiler and not only was our customer happy, she saved a significant amount of money on her heating bills too. Another project we are proud of was the installation of a new bathroom in Hartley Road where the free standing bath was simply stunning and the customer's choice of fittings meant that their bathroom really was a "show stopper".

Apart from larger projects, we also have a team of plumbers on the road at any one time, so if you need a plumber quickly, you will never have to wait long. Additionally, we have an emergency plumber who can come out 24/7 if you're stuck in one of those awful situations like Monday morning with no hot water, or a burst pipe spraying water all over your property.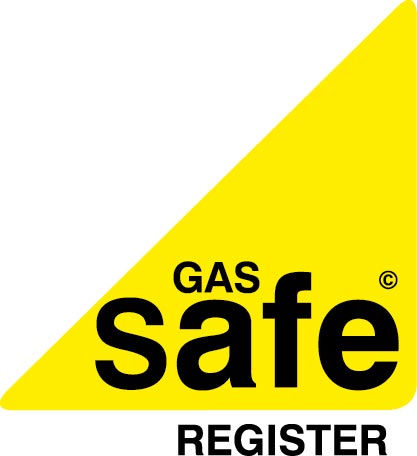 Don't waste any more time looking for local Gas Safe registered plumbers for general plumbing, boiler work or a new bathroom. Please do call us here at Heating Services Ltd on 0203 633 4070 or ask for a FREE QUOTE here
Why choose us for your plumbing needs?
You'll be happy you chose us.
We would love to do your next job for you.
All our quotes are obligation free, so call us on 0203 633 4070 today
or request one via our online form here.
Boilers, bathrooms and general plumbing services
Although plumbing isn't rocket science, there's a big difference in efficiency between a poorly installed boiler and one done by Heating Services Limited.
When you need your job done quickly and professionally, our Gas Safe registered plumbers will get the job done right, so you can have complete confidence that you are getting the best possible solution for your home. All of our work is guaranteed for a year and we can even help you out by dealing with the manufacturer if something happens to your boiler while it's under guarantee.
One of the things our clients love about us is that we'll never over service you. If your system can be repaired, we will do it. We certainly won't try and sell you a major upgrade if it's not warranted.
The most important thing for us is to make sure you are completely satisfied with our service, so that you use us again for any of your plumbing or heating requirements.
Whether you need us to fix a tap, put in a new appliance or fix an old one, we will be there promptly and solve your problems without a mess or fuss.
We literally do it all. We can:
Find and fix leaks
Replace tap washers and fix knocking taps
Unblock sinks and root detection
Strip out and fit new bathrooms
Provide on call 24/7 emergency plumbing services
Install new fittings and appliances
Heating Services Ltd can help you with all your heating services, including:
Boiler installation
Boiler servicing and repairs
Fitting radiators
Replacing heat pumps and valves
Power flushing
Gas safety inspections
We do more than fix the plumbing in your bathroom
You can leave the whole project to us.
Imagine relaxing in a steaming hot bath at the end of a freezing winter's day. And getting up in the morning and having piping hot water invigorate you. These days a bathroom isn't just seen as functional. More and more, the bathroom is becoming a haven of relaxation, when stress and worries can literally melt away.
With more than 200 full installations completed in the last ten years, we've gained a vast experience in designing, sourcing and building bathrooms to suit every budget.
Let us help you create your dream bathroom with our cost-effective bathroom fitting services.
When it comes to boiler installation, you're in safe hands
A warm home is a haven for the entire family in Winter.
The key to trouble-free heating is to use trained service people who really know what they're doing. At Heating Services Ltd you can trust our gas safety registered engineers to install your boiler in line with highest industry standards so you can rest assured it will be a quality job.
If you do have any issues at all, we will come to you within hours to check things out and fix the problem. You can rely on us to keep you warm this winter with a hard-wearing boiler and the most dedicated service team in the heating business. Heating Services Ltd are just around the corner, come rain or shine.
You'll be happy you chose us.
We would love to do your next job for you.
All our quotes are obligation free, so call us on 0203 633 4070 today
or request one via our online form here.