Biggin Hill lies to the south east of London, situated in the south of the borough of Bromley. Very close to the borders of Surrey and Kent, the area is famous for London Biggin Hill Airport, a site which gained notoriety during the Battle of Britain. The A233 is the only road that provides direct access to Biggin Hill, with smaller villages and towns surrounding the area. Train users will need to travel to nearby Hayes, Kent, located 5 miles away.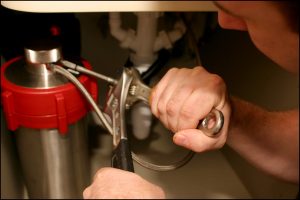 Our Heating Services team has been part of Biggin Hill's plumbing scene for the last 19 years. We have been providing the full range of plumbing services to residents, from full bathroom installations, to boiler services, and general plumbing support to clients old and new over the years and have become firmly established as being professional and reliable.
We are fully Gas Safe registered and as well as our extensive experience, have all the necessary industry training and qualifications. At any given time, we have a mobile team on the road ready to deal with any plumbing emergencies or small jobs so you won't have to wait for long before we get to you. You may think that our prices reflect this track record but we think you will be pleasantly surprised to find us very competitive and affordable!

A couple of our jobs around Biggin Hill that we have worked on include installing new plumbing in a new utility room for a family along Vincent Square. The work include putting in new pipes for the washing machine that we also installed once it was all set up. Another was for a young couple on Grice Avenue who renovated their whole home, including the bathroom which they asked us to help them design and install. We popped back to reconnect their appliances once the main works were finished too and got to see the finished job and their thrilled expressions at having a new home and bathroom.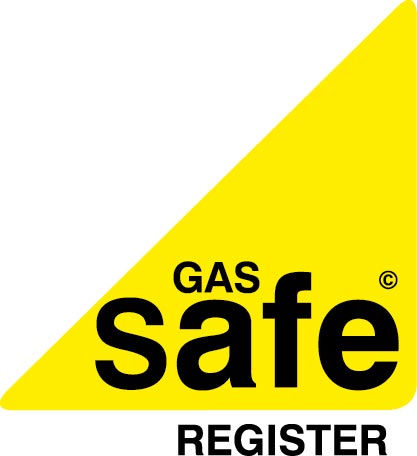 Interested and want to find out more? All you need to do is get in touch and ask us for a chat or your free, no-obligation quote – our Gas Safe registered team are here to help. Call us on 0203 633 4070 or 01883 672171 or just book online for your free quote.
What makes us good, all-round plumbers?
Join us and get the full Heating Services service whenever you need us!
For more details on our team and experience, talk to us today or just get in touch to ask for you free, no-obligation quote. We're just a phone call away on 0203 633 4070 or 01883 672171, or a click away if you want to book online.
Whatever you need for your bathroom, boiler, or general plumbing, we're here
When you are looking for a reputable plumber, you also want someone who is local to you so you can call them whenever you need them and not have to wait for ages to get something done or fixed. This is why Heating Services is so successful – we can work on anything including boilers, bathroom installations, burst pipes, and leaky toilets and we are just around the corner.
Add to that our sincerity when it comes to doing our job – we will never try to convince you that you need something you don't – and you have a winning combination. Furthermore, our work is all guaranteed for a year and if you ever find yourself with a boiler problem while it's still under warranty, we'll even deal with the manufacturers ourselves.
A knowledgeable and skilled boiler engineering team
All our engineers are Gas Safe registered and meet the highest industry working standards. This means they can deal with anything, including:
New installations
Boiler servicing
Boiler checks and repairs
System power flushes
New radiators
Heat pumps and valves
Gas safety inspections
When all you need is a plumber who can deal with anything
And we do mean anything. There's not much our plumbers can't work on, or haven't worked on before, including:
Plumbing emergencies
Appliance installations
Bathroom installations
Pipes, taps, tap washers, toilets, and sinks
Leaks and blockages
When you're looking for an expert bathroom fitter
What do we mean by expert? Well, with more than 200 bathroom installations to our name, we think that qualifies as being expert when it comes to new bathroom installations. Our experience with all these jobs has given us the skills and knowledge you need when you are looking for advice, sourcing experts, and installation specialists for your new bathroom.
And while we're being honest, we won't hide the fact that this is one of the most rewarding jobs for us as we get to be a part of one of the most important rooms in your house – the one where you relax after a long day, or prepare for a tough one. So talk to us about how you want your new bathroom to be and we can't wait to get stuck in no matter how large or small it may be.
When all you need is renovation specialist
We may be skilled at new installations but we are just as good at turning old bathrooms into 'as good as new' ones by making a few key changes, such as:

Refurbishing your existing bathroom
– either in whole or in part – to bring it back to life

Substituting old and broken fixtures and fittings for new ones or repairing the ones you have

Bathroom design and installation
When you need someone who knows about boilers
When you need help with your boiler in the middle of winter, a boiler engineer is probably worth their weight in gold. Stay on top of yours with regular checks and servicing by one of our Gas Safe registered engineers, or get us in to help repair any problems quickly before they become bigger and more complex. We're here when you need us should you boiler break down unexpectedly too, and will even sort things out with the manufacturer directly if it still happens to be under warranty.
If it's a new boiler or heating system you are looking to install then we are here for you too. What's important to us is that you are warm in the winter, that your boiler is safe and in good condition, and that you are happy with us – this is why we make sure we can provide whatever service you may need when it comes to your boiler.
Now that you know where we are, why not get in touch and ask for your free, no-obligation quote? On the end of a phone on 0203 633 4070 or 01883 672171, on the receiving side of an email at , or a click away for online bookings.
Skilled, honest, experienced, and reputable – what more could you want from your plumber?