Edenbridge is a small town, almost a village, situated within Kent, on the western border with Surrey. Lying to the south east of London, many ancient sites and structures are still visible such as Hever Castle and the nearby Chiddingstone Castle. Despite its small size access to London by train is convenient with two railway stations in the town: Edenbridge Town and Edenbridge. For travel by road, the A264 or A22 provide the most convenient routes.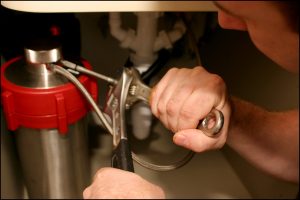 We have been helping the residents of Edenbridge and surrounding areas for 19 years or so now and they tell us that they find us professional and reliable for all kinds of plumbing work, as well as refreshingly affordable. They call us when they have a dribbling tap or a blocked sink, for their boiler needs, or when they need a new bathroom installed.
It's always good to hear our clients say that and it makes us work even harder. We know you have high standards and we do too: all our plumbers are Gas Safe registered, fully trained, and qualified for the work they do. We also know you like it when we respond to your needs quickly, so we have a mobile team able to get to you promptly when you need any plumbing emergency assistance or small repairs around the house and garden.

Such as the call we had from a resident on the way to Hever Castle who called us one morning asking if we could swing by and take a look at the boiler as they suddenly had no hot water. We weren't far so dropped in to take a look. Luckily it was a simple part replacement and we had a spare with us so they were able to get back into a now working shower and get on with their day. Or the job we were called in to do as part of a bigger home renovation just off the High Street which involved replacing the central heating system, and installing a new boiler and radiators. By the time we were done the house was ready for winter with a brand new heating system, new radiators fitted and checked, and a new boiler to provide heating and hot water for a very happy family.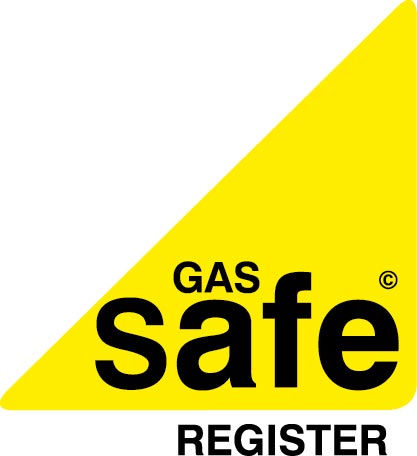 Intrigued about what we can do for you? Just talk to us or ask us for your free, no-obligation quote whenever you're ready. All you have to do is dial 0203 633 4070 or 01883 672171 to talk to us or book online here.
The nifty and very handy plumbers
What makes us nifty and handy? We're glad you asked. Here's why:
Make us your plumbers of choice too and you won't change your mind
Let us answer any questions you may have and then give you your free, no-obligation quote. Get in touch with us by phone on 0203 633 4070 or 01883 672171, or ask for your quote online.
Edenbridge's answer to plumbing, boiler, and bathroom needs
There's a lot that needs to be plumbed in around your home. Luckily we can look after all of it from dribbling taps, to boiler and bathroom installations. We have the skills and the experience to do it and we are known for our reliability and professional approach to any job no matter how simple or complicated it may be.
Now for the even better news, something that we know you'll like. We're the kind of plumber that will never try to sell you something you don't need. We'll fix anything that can be repaired and we will guarantee all our work for a year to give you the confidence that we know what we're doing. Plus, if it's your boiler that needs work we will handle everything with the manufacturer if it's still under guarantee.
The boiler specialists to have in your corner
It's good to have a good Gas Safe registered boiler engineer on your speed dial should you ever need one. If you do need us, here's what we can do:
Gas safety checks
Boiler installations
Boiler repairs and servicing
Radiator installations
Valve and heat pump installations and checks
System power flushes
A general plumber who can do anything
Anything related to plumbing that is, including:
Sorting out dribbling taps and burst pipes
Dealing with blocked sinks and toilets
New bathroom installations
Appliance installations
Tap washers and taps
Any kind of plumbing emergency
The right bathroom fitters for you
What makes us so sure we're the right team for your bathroom installation job? For starters, we have over 200 bathroom installations in our portfolio in the last ten years alone, as well as the skills, qualifications, and training to do the job. That means that over 200 households trusted us to help them design, source, and install their new dream bathroom.
We treat your bathroom like we would our own. If you're anything like us, then your bathroom will be one of your favourite rooms in the house; the one that gets you up and going in the morning and helps you wind down and relax at the end of the day. Let us help you make your new bathroom your new favourite place.
The right bathroom renovators too
Sometimes that favourite room just needs a bit of smartening up. Let us help bring it back into favour by:

Redecorating with new fixtures and fittings

Revamping it either fully or in part

Designing a new bathroom and installing it for you
The skilled boiler specialists
With a team that is fully qualified and Gas Safe registered we are skilled at making sure new boilers are installed well, older ones are working efficiently, and that all boilers are regularly checked and serviced and in tip-top shape.
Keep your home warm during the cold season and the water hot any time by looking after your boiler. We can install a new system if you need it and look after your boiler throughout its life so that it doesn't let you down when you need it. If it ever does let you down, all you need to do is get on the phone to us and we'll be with you as soon as humanly possible to get it fixed.
Why not ask us for a free, no-obligation quote and give us a chance to get to know each other? You can either Email us at , book online or simply give us a call on 0203 633 4070 or 01883 672171.
We look forward to welcoming you to our happy family!