Godstone is a leafy village lying south of London, on the eastern side of the county of Surrey. With a small population of just 6000, it has many delightful period buildings plus Godstone Vineyards, a popular attraction which includes Godstone Farm, a petting zoo. There is excellent road access via the A22 and A25, with Junction 6 of the M25 situated just to the north. Railway users can catch a train from the station in South Godstone, just 2 miles south of the centre.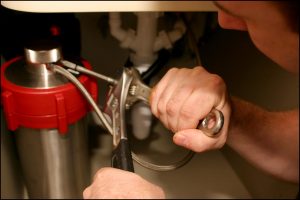 Our local Godstone Heating Services team has been looking after residents for the best part of 19 years, using our skills and experience to deal with all manner of plumbing jobs. Whether it's a leaky pipe or blocked sink, boiler, or new bathroom installation that you are after some help with we are local and happy to assist.
Our team is all Gas Safe registered and fully trained and qualified as well as having years of experience of all things plumbing related. We think you will also find our prices competitive and pleasingly affordable! As an added bonus, we have mobile plumbers on the move who will never be too far away from you for those smaller jobs or unpleasant emergencies, so you can be sure we will be with you quickly.

Indulge us by letting us tell you about a couple of jobs that we did for clients in Godstone recently. The first was for a family near Godstone Green who finally got round to getting a dishwasher and needed it to be plumbed in and installed. We finished the job leaving behind an excited teenager who no longer had to wash up! The second was a new boiler installation and the removal of a very old gravity-fed system when the time came to convert the loft at a property off Dewlands. As well as a new loft space, our happy family now also has a much more modern combi boiler system, hot water on demand, and a very warm home.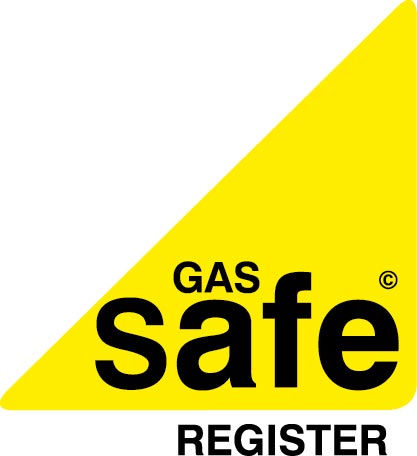 Do get in touch whether or not you have a job in mind and ask us for your free, no-obligation quote. Gas Safe registered and available to chat through anything you need, we are on 0203 633 4070 or 01883 672171. You can also  book your free quote online here.
Why choose us to be your next plumber?
Now you know why we are Godstone's plumbers of choice!
If you want more information or to ask us for your free, no-obligation quote all you need to do is pick up the phone and call us on 0203 633 4070 or 01883 672171, or go online to book.
For plumbing, bathrooms, and boilers you know where to find us
We are never far away from you because we are local. And when you need a reliable plumber to tackle a job for you, large or small, complex or simple we are just around the corner. Our customers have all been happy with our work so far including getting those long-leaking taps fixed and full new bathroom installations completed.
One of the things they are particularly happy with when it comes to our work is that they know we will do our best to repair something; we won't try to convince them they need an upgrade or new system if they don't. Our guarantee for a year on all our work is surely another too! We will even deal with boiler manufacturers for you if yours breaks down while still under guarantee.
Need a local boiler engineer?
Being local is important, but so is being Gas Safe registered which all our engineers are. They can help with any boiler issues, including:
Gas safety checks
Boiler servicing and repair
New boiler installations
Power flushes to your system
Fitting new radiators
Valves and heat pumps
Need a local, all-round plumber?
Whatever you may need when it comes to plumbing, our Heating Services team can help. This includes the following:
Installing new bathrooms
Installing appliances
Fixing burst pipes and leaks
Sorting out blocked toilets and sinks
Fitting new tap washers and taps
Any and all plumbing emergencies
Need an experienced bathroom fitter?
In the last ten years we have completed over 200 new bathroom installations so if you are looking for experience then you have found the right team. Possibly our favourite part of being a plumber, working with a customer to design, source, and install a new bathroom is one of the most rewarding jobs we can do.
More and more we turn to our bathrooms as the place where we can relax, reinvigorate our body and mind, and take some time out from a busy day. So being a part of getting your bathroom into place, regardless of size and complexity, is immensely enjoyable for us.
Need help to update your bathroom?
Perhaps just as enjoyable is watching the transformation of an old and tired bathroom to one that's as good as new with a few key changes. We can help you do this by:

Swapping out old fixtures and fittings for new ones or repairing any broken ones

Refurbishing parts or even all of your bathroom giving it a revamp

Helping to design and install a new bathroom
Need someone to keep an eye on your boiler?
Keeping a close eye on your boiler keeps it working well and working for longer. All it needs is someone to inspect and service it regularly and repair anything that needs to be fixed. Our Gas Safe registered engineers can do all that for you so you can have a relaxing winter confident that your house will always be warm and that you'll have as much hot water as you desire.
They can also install a new boiler or heating system for you if you need a change or if your existing one is old and inefficient. We can deal with broken-down boiler emergencies too and if your boiler still happens to be covered by guarantee when it does we will deal with the manufacturer directly too.
Here whenever you need us, get in touch today for a free, no-obligation quote and to get to know your local team. Just give us a call us on 0203 633 4070 or 01883 672171, send us an email at , or book online here.
The all-round plumber you will never want to change!