Redhill is part of the London commuter belt, lying south of the city and is located within the county of Surrey. There's lots to see and do with popular attractions such as The Gatwick Aviation Museum, Baron Cave and Outwood Windmill, the oldest working windmill in the country. Situated in the Reigate and Banstead district, it sits on the junction of the A25 and A23 while the town's train station is served by three separate lines.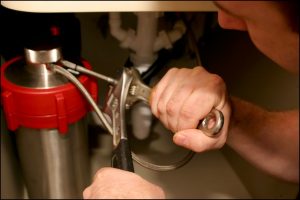 Our Heating Services team in Redhill has been working on all things plumbing-related for around 19 years, and has established a reputation for good work, a professional approach, and a skilled workforce. Our resourceful plumbers can work on anything you can throw at them: boiler installations and servicing, bathroom installations , or dealing with dripping taps.
Affordable and reliable, we are your local plumber when you need us. All our plumbers are Gas Safe registered and fully qualified and we have a roving team that can be ringing your doorbell shortly after you call us for help – especially useful if you ever have an emergency plumbing situation!
That resourcefulness delighted our customers along Garlands Road who asked us for a full bathroom installation. On inspecting the space we suggested swapping the bath and sink around to put the latter under the window and the bath along the wall. This created more space in the bathroom and making bath time a more relaxing experience.

Another example of one of our smaller jobs was for a customer on Redstone Hill who called us in about a blocked kitchen sink and slow-draining water. We checked it thoroughly and found a small blockage in the pipes which we were able to remove and get the sink draining freely again quickly.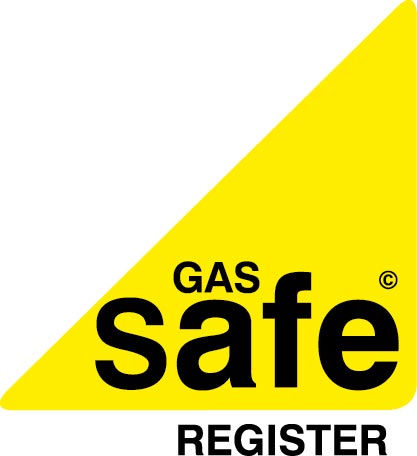 Like the sound of what we can do? Then why not take the next step and talk to us about a free, no-obligation quote? We're on the end of the phone on 0203 633 4070 or 01883 672171 or a click away if you want to book online.
The practical plumbers of choice for so many
We choose us? So many reasons we can think of, but these are probably the key ones you want to know more about:
We'd love to help you out next time you need a plumber, so give us a try!
For answers to any questions you may have we are just a call away on 0203 633 4070 or 01883 672171. You can also book your free, no-obligation quote when you call us or you can do it online here too.
Let us deal with your boiler and bathroom installations as well as your home's plumbing
Our Heating Services team is truly versatile. We can install new bathrooms, boilers and central heating systems as well as tackle your old taps and blocked toilets. Whatever the job and however complex (or not) it may be we assure you that we apply the same enthusiasm and skill to it to get it done.
We don't believe in trying to sell you something that you don't need so we simply never do it. We will always repair what can be repaired and to prove how confident we are in our abilities to do that we guarantee our work for a year. If something breaks down or needs fixing on your boiler while it is still under warranty we will also take on all dealings with the manufacturer until it's sorted.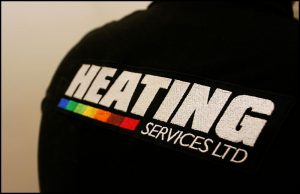 We're top because we are responsive and get the job done. We are Gas Safe registered so you know we're qualified and can work on anything to do with your boiler, including:
New boiler installations
Boiler checks, repairs, and servicing
Power flushing
Gas safety inspections
New radiators
Heat pumps and valves
Just as with boilers and heating systems, our very capable and skilled team can work on anything to do with plumbing, including:
Taps and tap washers
Blocked toilets and sinks
Dripping taps and burst pipes
Appliance installations
New bathroom installations
Emergency plumbing
The finest bathroom fitters
At Heating Services we are thrilled to have been able to help over 200 households make their dreams come true by installing a new bathroom  – and all in just 10 years. They trusted in our skills and expertise to help them design and install a new bathroom that they probably had in mind for a very long time before they could make it a reality.
We understand how important it is to have the right bathroom and how you may have been planning this for a while and are only now able to bring it to life. We appreciate it when you give us that responsibility and we treat it as we would our own bathroom in our own home.
We're also first-class bathroom refurbishment experts
If you don't want to go to the lengths of a whole new bathroom installation, then why not let us give it a new lease of life by:

Replacing fixtures and fittings and redecorating

Restyling it, in whole or in part, to make it as good as new

Designing a new bathroom
The accomplished boiler engineers
Accomplished because we are fully trained and Gas Safe registered, but also because we are skilful at what we do. Proficient at installing, servicing, and repairing boilers, there isn't much we haven't done before. We want you to enjoy a warm home and a hot shower and we will make sure that your boiler is up to the job.
We're there for you whether you just need a quick check and service or a full new boiler installation. We're there for you when your boiler breaks down to fix it quickly and before your home cools down if we can. We'll even deal with the manufacturer if it happens to break down while still under guarantee.
Is it time to talk more about how we can help you? Perhaps you're ready to ask us for your free, no-obligation quote? You know where we are: on the end of a phone on 0203 633 4070 or 01883 672171, or on email at . You can also book online here.
Join our Heating Services circle and be surprised at what we can do for you!