Sevenoaks lies to the south east of London, on the western side of Kent, and with a population of just under 30,000 it's a hotspot for commuters. The beautiful open spaces also attract families with local heritage sites such as Knole Park and Riverhill Park. Access by road is easy via the A21 but there's also a mainline train station in the town which goes directly into Central London.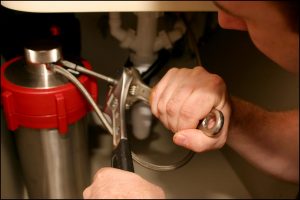 Heating Services are the plumbers of choice for Sevenoaks' residents and it's been that way for the last 19 years. With the right skills, training, and qualifications we have the experience to deal with anything our customers can throw at us, from finding and fixing leaks, to full bathroom installations, and anything to do with boilers.
No matter the size or complexity of the job, our Gas Safe registered plumbers will be able to manage it for you and get you back to good working order in no time. Our prices are refreshingly competitive and our professional mobile teams are somewhere near you for that last minute quick fix need or emergency situation that we won't let get out of hand.
Let us tell you about a couple of recent jobs in your area. Like the installation of a new toilet after the old one had finally given up, being quite an old model, for our customers on St Botolphs Road. We replaced it with a new, low-flow, smaller cistern version saving them money on water use and giving them back a little space in the bathroom for storage, which they were over the moon about.

Or the clients on Plymouth Drive who asked us to fit a series of new taps across the kitchen and bathrooms in their home as part of a low-key refurbishment to spruce up a tired-looking kitchen and bathrooms. The new taps, chosen by the clients, were modern and environmentally-friendly, giving each room a new elegance, and transforming them into rooms that looked brand new.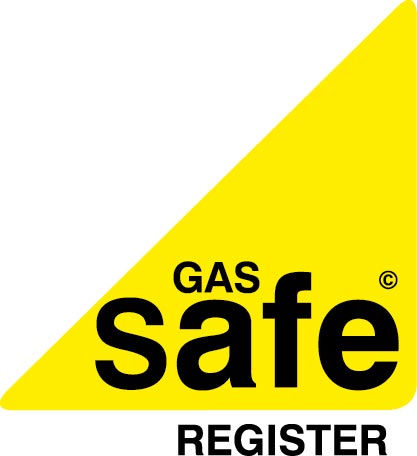 Enquire today for more details if you have a job in mind or just ask us for your free, no-obligation quote. We are Gas Safe registered and happy to talk to you about anything you may need. You can find us on 0203 633 4070 or 01883 672171 or you can book online here.
Why we are the plumbers of choice for so many
Choose us and you will never need another plumber
Our quotes are free and there is no obligation attached – just call us on 0203 633 4070 or 01883 672171 to ask for yours. Then again, if you prefer, you can also book one online.
Choose us for general plumbing, boiler, and bathroom jobs
When you need a plumber you want to know that you are getting the right team to do the job, no matter how large or small it may be. At Heating Services we have a long history of satisfied customers and jobs done well including boiler serving and installations, managing leaks and blockages, and new bathroom installations.
We are firm believers in being honest and open and we will always repair something where it can be fixed rather than try to sell you an upgrade or unnecessary service – something our clients tell us they appreciate greatly. This is why we guarantee our work for a year, giving you complete peace of mind. We also take care of any dealings with boiler manufacturers if yours has any sort of problem while still under warranty.
Choose us when you need a boiler specialist
With our Gas Safe registration and record of satisfied customers we can help with anything your boiler needs, including:
Installing a new boiler
Repairing and servicing your boiler
Running gas safety checks
Running a system power flush
Looking after valves and heat pumps
Fitting new radiators
Choose us when you need a professional plumber
For anything and everything you can imagine that is related to plumbing we can:
Fit new taps and tap washers
Repair leaks and burst pipes
Unblock sinks and toilets
Install new appliances
Install new bathrooms
Deal with any plumbing emergency
Choose us when you need a bathroom fitter
Our record of over 200 bathroom installations in the last decade alone speaks for itself. For us it is one of the best jobs of being a plumber as we get to help our customers go through a profound change in their life; bathrooms are a refuge from the stresses and strains of daily life and a new modern bathroom makes a hard day melt away in an instant.
Whatever the size of your bathroom or what you want to do with it, we will bring our experience to you and help you design, source, and install your new one with minimal fuss to get you in and enjoying it as quickly as possible.
Choose us when you want to upgrade your bathroom
If you don't want to fully replace your bathroom we can still help you to modernise it with a few choice strokes of plumbing mastery, by:

Replacing or repairing old fittings and fixtures

Designing and fitting a new bathroom

Renovating elements of your bathroom to give it a more modern feel
Choose us to look after your boiler
It may not be the first thing on your mind, but looking after your boiler will ensure that it looks after you all year round. We have a team of Gas Safe registered engineers who can help you with: boiler inspections, checks, and servicing; boiler repairs; and new boiler installations.
We are available for emergency repairs if your boiler ever breaks down – remember we are local and can be with you quickly – and we will deal with the manufacturer for you if it does so while still under guarantee. Sit back and enjoy a relaxing soak in the bath, safe in knowledge that your boiler is firmly under our watch.
Ready to choose us? Your next move is to ask us for your free, no-obligation quote by giving us a call us on 0203 633 4070 or 01883 672171, dropping us an email on , or booking online.
The plumbers you won't regret choosing!