Greenwich lies on the south bank of the River Thames, and is situated within the Royal Borough of Greenwich. Famous for being a prime meridian, it has a strong maritime history and is home to the Cutty Sark, which can be accessed through Greenwich Park. Rail links are excellent with Greenwich and Maze Hill, plus the Docklands Light Railway. Riverboat services are available via Greenwich Pier while road access is via the A206, but not recommended due to congestion.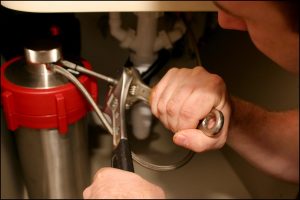 When you need a plumber around Greenwhich, whether for a leaky tap, bathroom installation or boiler work, you want someone who is professional, experienced, and highly reputable, don't you? At Heating Services you can find just that. We have been working locally for 19 years, sorting out boilers, leaks and blockages, new installations as well as plumbing emergencies.
With competitive and affordable prices, a mobile team that can be with you in double-quick time, and an experienced and highly-qualified team, we are the right team for any job. Our mobile team is on the road at any given time and can be with you fairly quickly when you need them for a smaller job or an emergency situation.
Like the customers who called us from Ashburnham Place about a toilet that wasn't working too well. We found and fixed a blockage in the toilet mechanism which was stopping it from flushing at full power. We took the mechanism apart in order to find and remove the blockage, putting it back together again in double-quick time as it was the only bathroom in the house.

Another, larger job that we are proud of was that in Brand Street where the owners had decided to put in a new kitchen extension and install a small utility room which required re-plumbing of the whole space. We re-installed the sink and appliances once the piping was completed, helping our clients to create a beautiful new kitchen/breakfast area and more space for the family to spend time in while maintaining all the necessary features of a kitchen and utility space.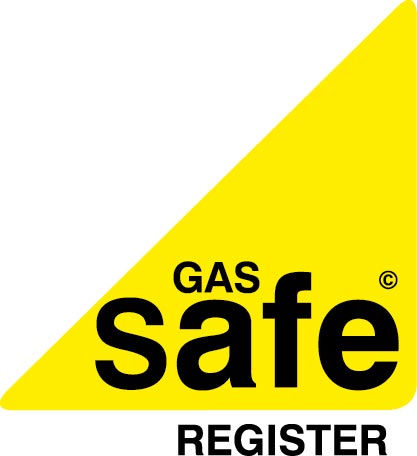 So the next time you have a leaky pipe or tap that needs to be fixed, want to install a new bathroom, or need a Gas Safe registered plumber, all you need to do is get in touch with us. We're on the phone on 0203 633 4070or 01883 672171, or online  where you can book your free, no-obligation quote anytime.
What makes us good plumbers
For all kinds of plumbing, boiler, and bathroom jobs
Large or small, we can take anything on at Heating Services. Our skills cover appliance repairs and installations, fixing taps and pipes, and installing new bathrooms and heating systems. All our plumbers are Gas Safe registered so you can be sure you are getting the very best solution for your home – in fact, we guarantee all our work for a year. Should you boiler break down while still under guarantee we will also deal with the manufacturer directly so you don't have to.
We also promise never to oversell a service or try to upgrade you to a product or service you don't need. If the problem can be repaired, then that's what we will do. After all, if you are happy with us you will ask us back if you ever need us again, so your satisfaction is what drives us.
Central heating and boiler services
Our plumbers are all Gas Safe registered and have been working with central heating systems for as long as they can remember. Talk to them about:
Installing a new boiler
Servicing or repairing your existing boiler
Gas safety checks
New radiators
Heat pumps and valves
Power flushing
Water, water everywhere? Not with a Heating Services plumber!
Whether it's a plumbing emergency, an installation, or a repair you need, talk to us about:
Installing a new bathroom
Installing a new appliance
Fitting or fixing taps and tap washers
Unblocking your sink or toilet
Finding and repairing leaks in pipes and taps
Looking after your fixtures and fittings
Managing a plumbing emergency
New bathroom installation?
If you've made the big decision to replace your bathroom and have a new one installed, we know you excited you must be! As well as a little daunted perhaps..? Let us make it a little easier; with over 200 new bathroom installations in the last 10 years alone we know what we are doing. We can help you design your new bathroom and we can source and install it for you.
You can tell us what you have in mind, give us your budget and timeline, and then leave the whole project to us and come home to a new bathroom!
Other bathroom services
We don't only do full installations, we can also help with other changes and repairs in your bathroom, such as:

Renovating all or part of your bathroom

Designing and installing a new bathroom

Alterations, repairs, and replacement of fixtures and fittings
A working boiler all year round
Most of us think about our boilers just before the winter sets in, and it's always a good idea to get it checked and serviced. Our boilers do more than just heat our homes though, they also give us hot water all year round. Where would our morning shower or evening bath be without our trusted, hard-working boiler? At Heating Services our Gas Safe registered engineers can check, repair, service, or install a new boiler for you whenever you need us.
We are also here for you when you need someone to fix a broken-down boiler, whatever the time of day and whatever the weather. We're local to you so we'll be there quickly!
Over to you to pick up the phone and ask for your free, no-obligation quote. We're on 0203 633 4070 or 01883 672171, or you can Email us at . If booking online is easier you can do that here too!
The next time you need a plumber call Heating Services and you won't look back!