Oxted is a commuter town which is in the south east of London, lying on the eastern edge of the county of Surrey. A bustling town with many restaurants, there's also historic sites such as Titsey Place plus easy access to the North Downs Way. The train station in the town is on the South Central line, offering travel into London or out to Uckfield in Surrey. For those travelling by road, Oxted can be reached via the A25.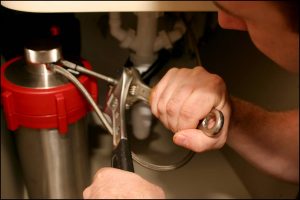 Welcome to Heating Services, Oxted's experienced, reliable, and highly-skilled plumbers – that's what makes us different to other plumbers you have used before. Give us a plumbing challenge and we will meet it head on, whether it's a small job like fixing a leaky tap or looking after your boiler to larger jobs like full new bathroom installations.
Our 19 years of experience give us the skills and experience to deal with anything you can throw at us and it is all at competitive prices. Our plumbers are all fully trained and apply the same professional approach and skill to any job however large or small. We also have a number of mobile plumbers available at short notice if ever you need them – such as for emergency work or a smaller job that can be sorted quickly.
As an example of what we can do, one of our clients just off West Hill asked us to replace an old water tank with a new combi boiler when they had had enough of struggling with the old system. With the new boiler they not only had hot water on demand but it also improved the water pressure which had been particularly low for the warm water taps under the old system.

Or the burst water tap in the kitchen on a property on Rockfield Road which had water spraying around and a distressed mum on the phone to us the minute it happened. One of our mobile teams happened to be nearby and popped in to take a look. We were quickly able to take the tap apart and fix the problem, replacing it with a temporary one while the client decided which new style they wanted to fit as a permanent option. As soon as that was decided we popped in again to fit it, leaving behind a dry kitchen and a much happier mum.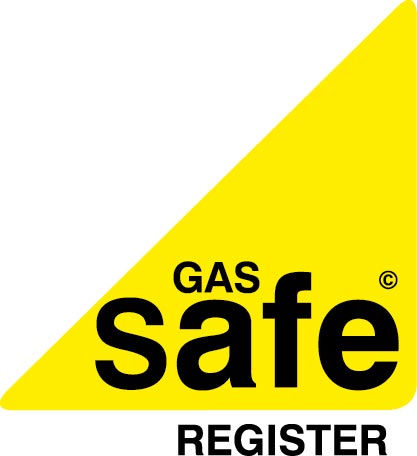 Why not talk to us and find out what we can do for you? All our plumbers are Gas Safe registered and fully qualified for any job. Give us a call on 0203 633 4070 or 01883 672171, for a free, no-obligation quote or simply book one online.
The reasons that make us such excellent plumbers
Try us out and you will never have to look for another plumber
For a free, no-obligation quote, all you need to do is dial 0203 633 4070 or 01883 672171 and have a chat to us. You can also book online here if you prefer.
Excellence in bathrooms, boilers, and general plumbing
You probably don't use a plumber very often but when you do you want them to be the best. Our team has a proven track record of excellence in all things plumbing related – fitting new taps, sorting out blocked sinks, taking care of your boiler, or installing a new bathroom. Part of our code of work is to be honest with you and never try to sell you an upgrade or convince you that you need a service of product when you don't. We even deal with boiler manufacturers so you don't have to if your boiler has any problems while still under guarantee.
We will always repair where we can and to demonstrate our confidence in our abilities to do an excellent job for you so we guarantee all our work for a year.
Excellence with boiler services
As Gas Safe registered engineers with our long track record of work we are sure we know just about everything there is to know about boilers, including:
New boiler installations
Servicing and repairs to boilers
Fitting new radiators
Heat pumps and valves
Gas safety checks
System power flushing
Excellence in plumbing services
Our general plumbing services cover everything you can think of, including:
New bathroom installations
New appliance installations
Finding and repairing leaks and blockages
Fitting taps and tap washers
Emergency plumbing situations
Excellence in bathroom installations
We have built up an enormous track record of new bathroom installations with over 200 completed in just 10 years. It gives us great satisfaction to be the ones to make such a big change in our customers' life by designing, sourcing, and installing their new bathroom. We enjoy being a part of the process taking out an old bathroom and installing a new one that will become a central part of a family's daily life, or a haven of relaxation after a long hard day.
Our team will be with you from beginning to end, applying their knowledge and experience to every little aspect of the job to make sure you have the bathroom you dreamed of having for so long.
Excellence in bathroom updates
Our skills include changing your old bathroom with a few expert touches here and there to make it as good as having a new one. We can do this by:

Refurbishing parts or all of your existing bathroom

Repairing, replacing, or changing fixtures and fittings

Designing and installing new bathrooms
Excellence in boiler services
Our Gas Safe registered engineers know how to look after a boiler so that it looks after you when it's cold outside. Keep your heating working all winter and the hot water flowing on demand any time of the year for that power shower or relaxing soak in the suds by inspecting, servicing, or repairing your boiler; one of our team is on hand at all times to help you with anything your boiler may need. If it comes to needing a repair while it is still under the manufacturer's guarantee we will even liaise with them for you.
We are also here when you want a new boiler installed or for that dreaded day when your boiler breaks down; our local and experienced team will have you back up to full heating quickly and expertly.
Ready to find out why we're different and so good? Talk to us about a free, no-obligation quote today and find out more about us. All you need to do is call us on 0203 633 4070 or 01883 672171, Email us on , or book online.
The excellent local plumbers that you'll be raving to your friends about!