Bromley is an area within the Borough of Bromley, located south-easterly of London. A live district with much to see and so, shoppers can enjoy a spot of retail therapy at The Glades or take in a play at The Churchill Theatre, famous for its below-ground construction. Two train stations, Bromley North and South provide routes into London, lying within Zones 4 and 5 respectively.  There is also easy access via road, from the A21.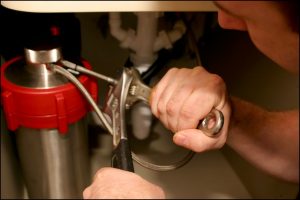 If you are a resident in Bromley and the surrounding area Heating Services offers reliable plumbing services, ready to respond to any plumbing needs you have at any time – from simple leaky tap fixes to full boiler and bathroom installations . You only need to try us once to see that we are professional and knowledgeable, as well as very affordable.
We work on a wide variety of plumbing-related jobs, from small fixes to large installations. One of the things that sets us apart is our mobile team – we have plumbers on the road at all times so if you need one in an emergency we will be there quickly. In fact, our emergency response is great no matter what time of day you need us; no hot water on a Saturday after the kids come back from football, or a burst pipe and gushing water all over your home?
We have been working in this area for 19 years now, and have built up a strong reputation for doing excellent work at very competitive rates. One of our recent jobs in Bromley, for a customer just off Kentish Way, was to install a number of appliances following a move to a new home.

For a family of five, getting the washing machine and dishwasher installed quickly made a world of difference and we were pleased to have been able to send one of our mobile teams to get them connected for them in no time. Another was for the client on Widmore Road who asked us to partly renovate the bathroom. They wanted to keep the bathroom suite but change the fixtures and fittings and by the time we were finished it was as good as a whole new bathroom.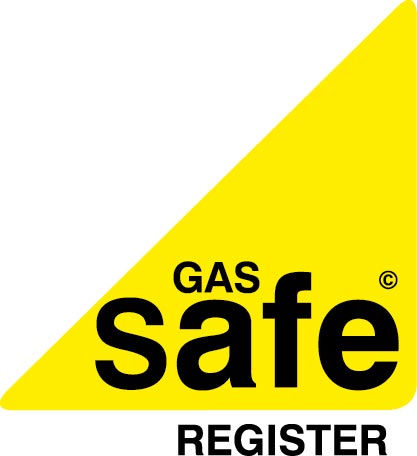 So look no further if you need a registered Gas Safe plumber for any bathroom, boiler, or general plumbing needs. At Heating Services we are always happy to help; all you need to do is call us on 0203 633 4070 or 01883 672171, or book a free quote here.
What makes us such reliable plumbers?
Got a small or big plumbing job? Choose us and you won't look back.
We offer a free, no-obligation quote option if you want to find out more about us and our services. All you need to do is call us on 0203 633 4070 or 01883 672171, or book a free quote here.
All forms of plumbing – general plumbing, heating, and bathrooms
There are plenty of plumbers out there, but we are sure that none are a match for the skill and efficiency with which we do our work. Our Heating Services Limited team is made up of Gas Safe registered plumbers with a wealth of experience and we guarantee our work for a year. We even help you out by dealing with manufacturers directly where something goes wrong with your boiler while it's still under guarantee.
Our aim is not only to do a good job for you, but to make sure that you are fully satisfied with it as well. This is why we value honesty and will never sell you something you don't need. If something can be repaired, we will repair it and not try to convince you that it needs to be replaced or upgraded – it's as simple as that. The size of the job doesn't matter either – we will be there when we say we will whether it's a tap repair or a boiler installation that you need.
Our Heating Services Limited team of plumbers can do it all, including:
Installation of new boilers
Servicing and repair of your existing boiler
Fitting new radiators
Replacing valves and heat pumps
Power flushing your system
Gas safety checks and inspections
General plumbing services
Our Heating Services Limited team of plumbers can do it all, including:
Find, fix, and replace taps, tap washers, and pipes
Unblock sinks
Install new appliances and fittings
Remove old bathrooms and install new ones
Emergency plumbing services any time day or night
We can do more than just repairs in the bathroom, we can manage the whole bathroom installation  project for you. We have completed more than 200 installations over the last decade which gives us exceptional skills and experience in designing, sourcing, and installing bathrooms, and we work to all budgets and timescales.
All you need to do is sit back and picture yourself chilling out in a hot bath at the end of a long day, or a hot shower if that's more your thing; your perfect bathroom need not wait any longer!
Bathroom repairs too
We do full bathroom installations, but sometimes all you need is a repair or a refresh. We can still help out by:

Renovating and repairing all or parts
of your existing bathroom

Sprucing it up with a few targeted changes and repairs
to your fixtures and fittings

Full bathroom design and installation if you want a bigger change
Everything related to boilers!
Having completed boiler installations for 19 years the Heating Services team is well trained, experienced, and skilled at anything to do with boilers and their installation. We know how important it is to be comfortable during the cold winter months so we make sure our team is on hand and has all the necessary qualifications to do a high-quality job.
We are also there for you if your existing boiler lets you down; we are local and you can call on us to get it working and you warmed up again in no time.
We are in your hands. Ask us for your free, no-obligation quote by calling us on 0203 633 4070 or 01883 672171, or by emailing us on . Alternatively, you can book your free quote here.
Try us and we hope you'll agree that we are as good as we say we are!